Ever wondered how Google works? In becoming proficient in search engine optimisation (SEO), it is important to understand how Google's spiders crawl the web. For a start, they tend NOT to look like this one:-
.
This flowchart below illustrates the basic things everybody serious about SEO and blogging should know. I hope it helps to improve your knowledge and understanding. Any questions or comments, please let me know.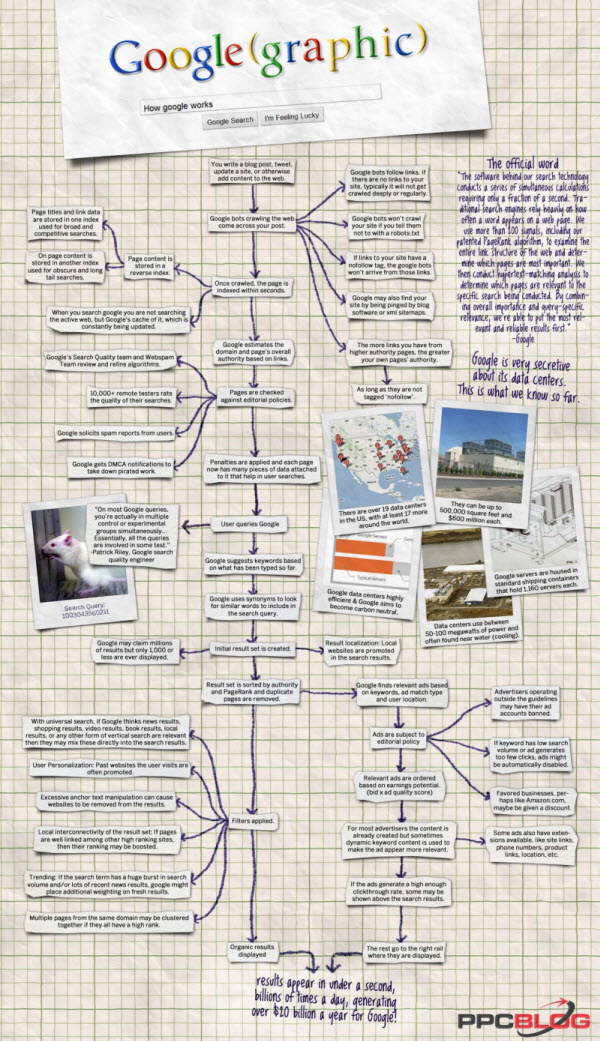 Infographic by the Pay Per Click Blog
For further information, please get in touch with me at Wardblawg.com or, for a professional legal technology service for law firms, speak to Stephen Moore of Moore Legal Technology.
1 Comment